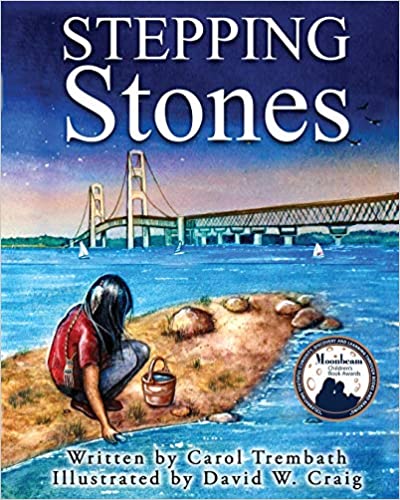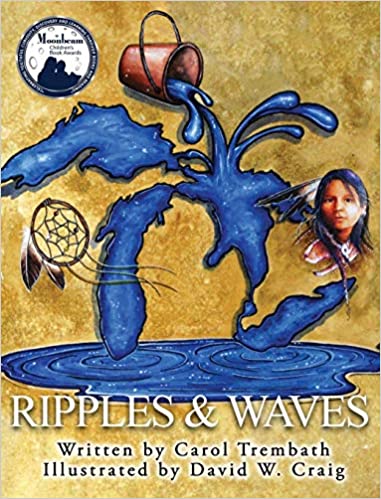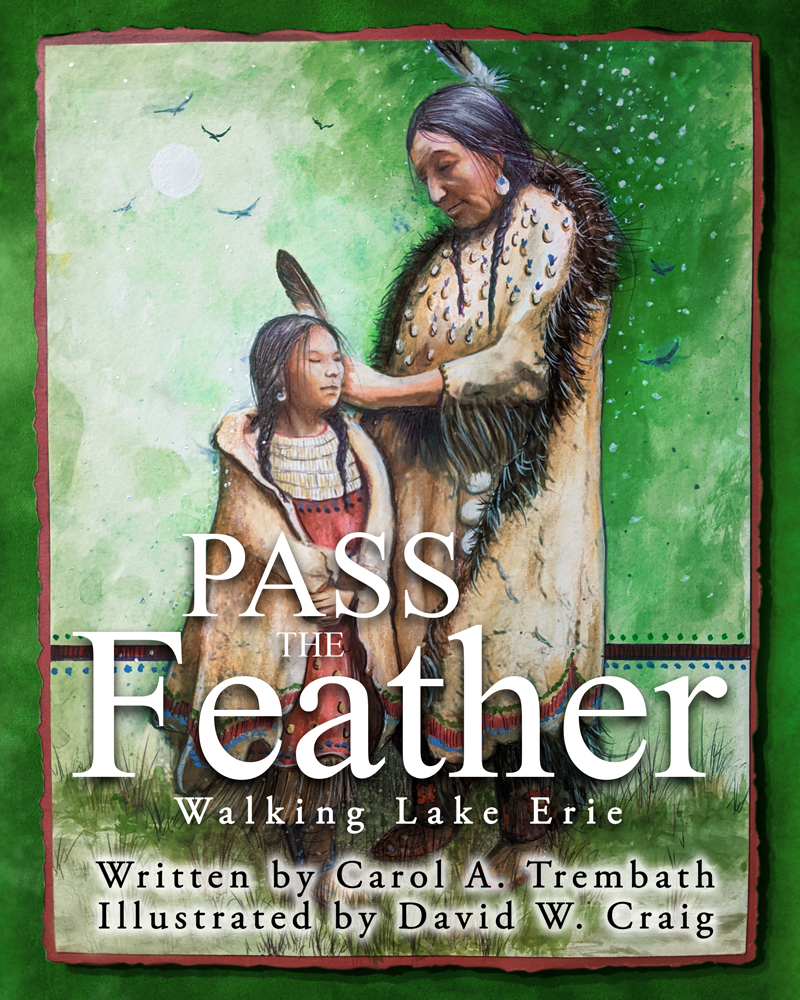 Included in Water Walkers & Stepping Stones are: common core state standards, cross-curriculum activities, resources, glossary, and activities kids can do to take action and protect the earth. Carol also offers programs that can be customized for your school or event. Examples of these programs are listed here:
All of Carol Trembath's Water Walker's programs include an exciting production for students in grades K-7. Harriet Tubman's presentation is grade level 5-9. Carol's presentations run 45-50 minutes and include a telling of her books, accompanied by a slide presentation. Following the story, she gives a brief description of the process by which a children's book is made (i.e. early manuscripts, editing, publishing tips). The book signing is included.
1. Understanding the Water Walkers: Experience the Journey
For many years, Ojibway women lead a group called the Mother Earth Water Walkers on a trek around the lakes, rivers, and waterways of the Great Lakes. Why are they walking and how did this tradition start? Who are the Anishinaabek people? Who are "Michigan's Three Fires"? What is the story behind this story? This program will present the Water Walkers' history and images of the Ojibway's journey. The Three R's—Reduce, Reuse, and Recycle are stressed. Grades 1-6.
2. Who are the First Nations?
Native People have a rich history of respecting the earth. Let's do a re-run of important First Nations milestones and contributions from the time of the early explorers to today. We can learn from their guidance and lasting wisdom. What is their impact on American culture? How are today's Native People working to protect the environment? What can students do? Grades 2-6.
3. I Recycle, Reuse, Reduce—Can You?
The human population is growing fast and so are people's demands on the Earth's resources. We need to conserve our natural resources so we do not run out of food, water, and fuel. Let's save water, electricity, fuel, trees, and spend time in nature. The Native People always believed that it was their sacred responsibility to preserve nature for future generations. Come and hear the Water Walkers' story and what kids can do to help the environment. Grades 2-5.
4. Dew Drops!
Do you want your children to learn more about the ideas of Michigan's Native Americans, the environment, and recycling? Come along with me on a journey to understanding these concepts through a lively compare and contrast experience of my book, Water Walkers, with The Great Kapok Tree by Lynne Cherry. Younger children will be presented with the idea of learning about ways to help our planet through this visually engaging program. Related hands-on activity included. Grades K-4.
5. How to Be an Author!
Carol loves being an author and enjoys sharing the ins and outs of how to get a book published. Her presentation is a show-and-tell of her book from inspiration, to creative ideas, to the finished product. A step-by-step look at the journey down the path to becoming a published author is presented. She includes rejection letters, original manuscripts, the editing process, and final proofs, as well as the tools necessary to make a niche in the world of books. Grades 3-5.
6. I Met an Author Today! (Preschool – Kindergarten)
Half-hour program that includes a reading of my book including songs and puppets—along with two creative art activities that coordinate with the Water Walkers' story.
7. A Visit with the Author (Grades 1-2)
This 45-minute program introduces students to several aspects of writing. They will learn what three things every story needs—beginning, middle, and end—along with characters, conflict, and resolution. They will hear about what every author keeps in their invisible writer's backpack that helps them write their stories.
Hands-On Activities
Postcard to Mother Earth & Recycle Can
Protect Mother Earth Placemat
Do Drops – Complete a "Do Drop Rainbow" that tells how you would make the world a better place.

In the course of her presentation, the author covers the following topics in an inspirational, age-appropriate, and entertaining manner.
Plot Structure—Setting—Developing Intriguing Characters
The Revision Process – "I don't write books, I rewrite books."
The Keys to Lifetime Success: Self-confidence and Persistence
All presentations include ideas from:
Primary source research and interviews with Native American leaders
Aligned with Common Core State Standards for English Language Arts
Michigan Department of Education GLCES
Michigan Grade Level Content Expectations for the English Language
The Michigan Genre Project
Children's Literature
Science Standards
Presentations Fees: Email Carol regarding presentation times and fees at: carol.trembath3@gmail.com.
A list of materials will be provided if you choose to include art and creative writing activities. In addition, a $50 dollar travel fee will be assessed for schools more than 50 miles from Brighton. We look forward to helping you plan to visit that fits your school and your budget.
Contact Carol today to schedule your event. Email: carol.trembath3@gmail.com
Now is the time to teach Water Preservation!